Startups often have a difficult time securing the financial backing they need to get off the ground. While there are a variety of funding solutions available, not all of them are right for every startup. In this blog post, we will explore five different types of funding solutions that may be appropriate for your startup.
So, whether you're just starting out or you're looking for a way to grow your business, read on to learn more about Funding Solutions for Startups.
Angel Investors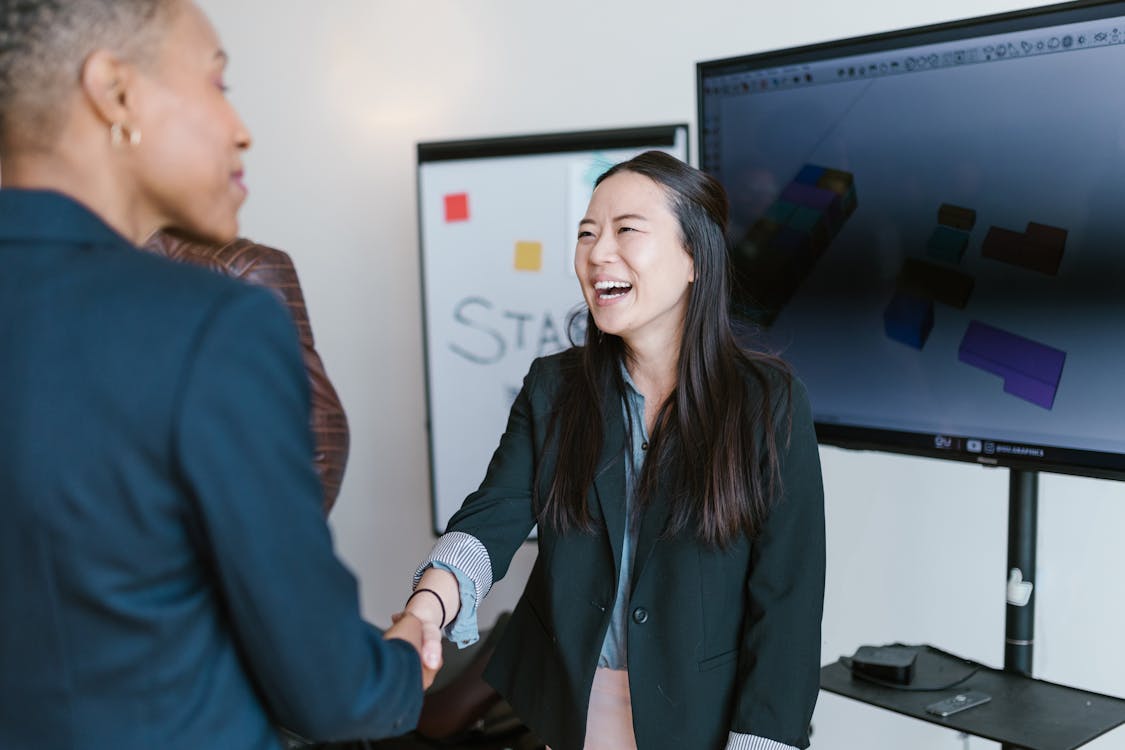 Image Source: Pexels
Angel investors typically invest in startups in the early stages of financing, providing what is called seed funding. Seed funding is crucial for startups as it allows them to get off the ground and begin operations. Angel investors usually take a hands-on approach with the businesses they invest in and may offer mentorship and advice. This can be extremely helpful for startup founders who often have little experience running a business.
While there is always some risk involved in investing, angel investors can provide much-needed support to fledgling businesses. As such, they play an important role in the startup ecosystem.
Venture Capitalists
Venture capitalists are firms that invest in high-growth startups. They typically invest later than angel investors and often provide more money. Venture capitalists typically have a hands-off approach and expect a higher return on their investment. In return for their investment, venture capitalists typically receive an equity stake in the company. The exact terms of the deal vary depending on the stage of the company and the investor's assessment of its potential.
However, venture capitalists generally seek to exit their investment within five to seven years through an initial public offering or a sale to another company. While not all startups that receive venture capital funding succeed, those that do can grow quickly and generate significant returns for their investors.
Crowdfunding
Crowdfunding is a business model in which individuals or organizations raise money from a large number of people, typically through an online platform. Crowdfunding can be a great way to raise funds for business ventures, charitable causes, or personal projects. Platforms like Kickstarter and Indiegogo have made it easy for anyone to launch a crowdfunding campaign.
When launching a campaign, you'll need to set a funding goal and provide potential donors with information about your project. If you reach your funding goal, you'll receive the funds that have been pledged. However, if you don't reach your goal, you won't receive any money. While there is some risk involved with crowdfunding, it can be a great way to raise the funds you need to get your business off the ground.
Bank Loans
Bank loans are a type of financing that business owners can use to grow their business. Unlike other types of funding, such as venture capital or angel investors, bank loans need to be repaid with interest. This means that business owners need to have a solid plan in place for how they will use the loan and how they will repay it.
However, bank loans can be a great option for business owners who need access to cash without giving up equity in their business. Bank loans can be used for a variety of purposes, such as working capital, equipment, or real estate. When used wisely, bank loans can help business owners take their business to the next level.
Grant Programs
Grant programs are a form of government funding that is typically awarded to startups that are working on new or innovative products or services. Grant programs can be very competitive, so it's important to do your research before applying. There are many different types of grant programs available, so it's important to choose one that best suits your needs. The application process for grant programs can be lengthy and complicated, so it's important to start the process early.
If you're not sure where to start, there are a number of resources available online that can help you with the research and application process. Grant programs can be an excellent source of funding for your startup, but it's important to remember that they are also very competitive. With the right preparation and research, you can increase your chances of success.
So, there you have it! These are the five different types of funding solutions for startups. As you can see, there are a number of different options available to you. Now it's time to choose the right solution for your business. Consider your needs and objectives and then make a decision. Good luck!